Necessary documents and restrictions
Citizens from most of the countries must obtain a visa which cost about 50 dollars. Visas can be obtained directly at the entrance, but if in your country there is a diplomatic mission, it is better to obtain a visa in advance. The visa is valid for 90 days.

You must have a passport that have residual valid of at least six months.
You have to show a return ticket, if not it is possible that you have to require one or make a refundable deposit.

If you need the extension of the visa you can apply to the Principal Immigration Officer at Nyayo House in Nairobi, or in Mombasa to immigration office. As long as the visa is valid, there is no need to seek re-pass if you are traveling in Uganda or Tanzania.

The airport taxes are included in airline ticket so you do not have to pay at the time of departure from the country as there was once.

You can import foreign currency up to a maximum value of 5,000 U.S. dollars. In Kenya, the money should be changed only in offices like banks, exchange offices and hotels

The customs restrictions are similar to those of other countries, weapons are totally prohibited because it is also prohibited hunting since 1977.

It is absolutely forbidden to export ivory, horns, sea turtles, coral and reptile skins
Time to visit
The best time to go in Kenya is from January to March and from July to September, when the weather is more tolerable and comfortable to travel.
From April to June and from October to December there are unleashed torrential rains and flooding, so no one can travel.
The best time to see the annual migration from the Serengeti National Park in Tanzania and Masai Mara National Reserve, is between June and September, however, can vary from year to year.
Health Information
The recommended vaccines are: Tetanus, Diphtheria, Poliomyelitis, Typhus, Hepatitis A, Hepatitis B, Yellow fever, Meningitis and Rabies.
For the Yellow fever is required a certificate to enter and travel in some African countries. Many of these vaccines require more than one dose or time to become effective, so it is wise to seek advice in advance of immunization with about 6 weeks before departure.
You are advised to travel with a small Medikit that includes antacids, painkillers, anti-hystamines, anti-cold, anti-diarrheal, oral hydration, large spectrum antibiotics (prescribed by your doctor), antiseptics, plasters, scissors, tweezers, thermometer, lip balm. It is recommended that you take a flashlight and a pocket knife with you.
In many places access to adequate health care means a long journey on the road, so the Flying Doctor's Society provides an air evacuation service for tourists, there for you should join this company.
HIV and malaria are widespread there for you should be very carefully. It is recommended that you eat well-cooked food and drink bottled water.
Security
It is advisable to avoid going out at night and not to flash jewelry and large sums of money.
You are advised to avoid areas on the border with Somalia and Ethiopia, the region of Turkana Lake, the area Trans-Nzoia, the area Marsabit and Isiolo.
Transportation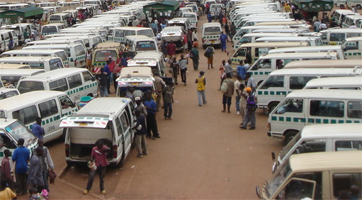 By car: - in Kenya there are highways and roads generally good but some are at risk. In the rainy season it is possible to travel only on vehicles with four-wheel drive. The guide is on the left side of the road and the license is accepted with a translation in English. Be careful to the deficiency of fuel.

By train is a transportation option in Kenya only for the more adventurous. You have to book tickets with two or three days in advance.

Kenya has a good network of bus transportation (Matatu), minibus and collective taxi, but not very safe because accidents occur regularly.

By air can cover large distances and travel quite safe. The national airline Kenya Airways connects major cities and other small cities.
Useful numbers
Department of Immigration
Nyayo House - Kenyatta Avenue/Uhuru Highway
P. O. Box 30191-00100 NAIROBI, KENYA
Tel. +254-20-222022
Fax. +254-20-220731
Telegraphic address: "PRINCIM" Nairobi
Telex: 25396 PRINCIM
info@immigration.go.ke
www.immigration.go.ke
Kenya Tourist Board
Kenya-Re Towers, Ragati Road
PO BOX 30630 - 00100 NAIROBI, KENYA
Tel: +254 20 271 1262
Fax: +254 20 271 9925
KENYA POLICE HEADQUARTERS,
VIGILANCE HOUSE, HARAMBEE AVENUE,
PO BOX 30083 - NAIROBI, KENYA.
Tel:(020) 341411/6/8